Cool tops online 2020!
Posted On 11 august 2020
Hello my dear readers.
In today's article I want to present you some models of vintage blouses from a company that I told you about in the past years. It's about the Ninacloak online site and their beautiful products. For those who don't know, this is an online store with a lot of products. They arrive in our country between 7 and 60 working days, depending on how the Romanian Post moves and of course on the delivery method.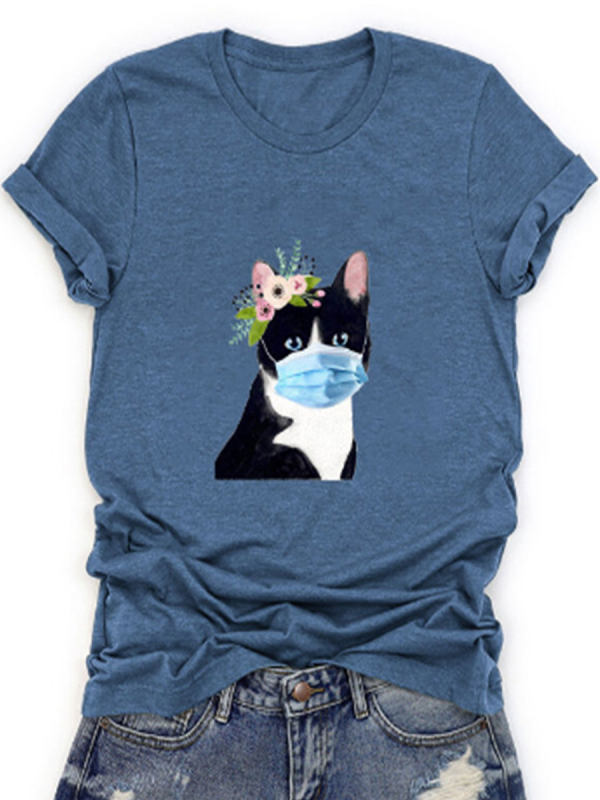 Who said kittens aren't allowed to wear masks? Well now they are allowed, especially if they make their living on our favorite t-shirt. I really liked the above model because I am sure it will quickly attract the attention of those around me. In addition, let's be serious with or without a mask, the kitten still looks great. What I couldn't decide is the color of the shirt. There are too many options.
I really like the model above. It's a very strange one, but cute at the same time. It seems to be an old top, but one that quickly attracts attention. In addition, being made of cotton is a perfect top for the hot days we face. Just think how nice it is to wear such a blouse in summer. If you don't like it, let's see other models of tops online, directly on the site. This way you will be able to choose those models and colors that suit you best.
Another top model I adore is the one above. It is a shirt with a floral pattern. It is noticed that the material is a quality one that allows the skin to breathe through it, so the blouse is definitely a suitable one for this season. Another reason why I love this type of blouses is the sleeve, it offers the possibility to wear the blouse with long sleeves or with it short.
What blouses do you choose this year?